Tributes paid to Ashford Borough Council leader Peter Wood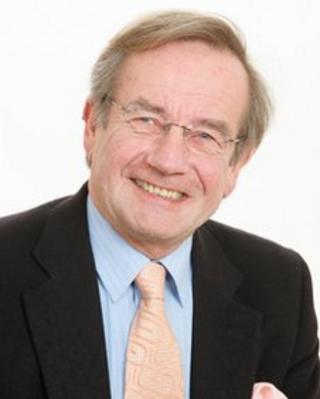 Tributes have been paid to the leader of Ashford Borough Council, who has died.
Peter Wood, 63, died a week after temporarily stepping back from his day-to-day duties at the Kent authority to recover from a serious operation.
Mr Wood, who lived in Aldington, was described on Twitter by Brendan Chilton, leader of the Labour group, as a man of integrity.
He had been leader of the Conservative-controlled council since 2010.
The council said Mr Wood died on Friday night following a short illness.
'Flag at half-mast'
Damian Green, Ashford MP and Policing and Criminal Justice Minister, said: "I am saddened by Peter's death and send condolences to Sheila and their family.
"He was a leader of great energy and integrity, who made a real and positive contribution to the area. Ashford has lost a good man"
A spokesman for the authority said its flag would be flown at half-mast until his funeral had been held.
Councillor Gerry Clarkson was appointed acting leader of the council after Mr Wood announced he was to step down.