Kent gardeners warned about ash dieback fraudsters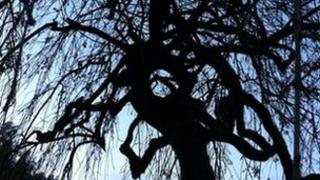 Gardeners in Kent are being warned about rogue traders offering to cut down trees they claim have ash dieback.
The cold callers say the trees need to be felled even though private owners have no obligation to take action.
Trading Standards manager Richard Strawson said the county council became involved after a resident reported being approached.
In December, there were 35 confirmed cases of the fungal disease in Kent.