More than 1,000 children excluded in Kent and Medway for sexual misconduct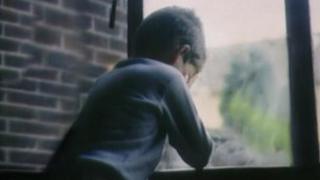 More than 1,000 children have been temporarily excluded from schools in Kent and Medway for sexual misconduct over the past five years, figures obtained by the BBC have revealed.
Some 1,025 pupils received a fixed-term exclusion between 2006 and 2011, for offences such as sexual abuse and lewd behaviour.
There were also 23 expulsions during the same period.
A five-year-old was the youngest to get a fixed-term exclusion.
A six-year-old was expelled, the figures show.
Education authorities say the offences include sexual abuse, assault, harassment, lewd behaviour, sexual bullying and sexual graffiti.
The figures, obtained by a Freedom of Information request, show one primary school child and 16 secondary school children were expelled for sexual misconduct.
Thirty-nine primary school children received a fixed-term exclusion, along with some 753 secondary school children between 2006 and 2012.
A breakdown of the offences is not available.
'Profoundly depressed'
The NSPCC spokeswoman Claire Liley said the organisation had seen a rise in the number of children being referred to its service centres across the country with "harmful sexual behaviour".
"They've been watching hours and hours of pornography online and it's very easy for them to access," she said.
"We've certainly seeing an increase of children who've been watching pornography and then are acting out in real life."
She said there had also been a 70% nationwide increase in calls to Childline over the last year from children who had watched pornography online and been upset by it in some way.
John Walder, the Kent secretary of the National Union of Teachers, said he had witnessed sexual misconduct by pupils.
"I am profoundly depressed, in particular when you hear young children, in primary schools for instance, coming up with language which they could only have picked up from their adult background - their family or whatever," he said.
"People who allow their children to acquire the kind of vocabulary that we're talking about are stealing the childhood from children."
He said he believed teachers needed extra training to deal with the issue.
Peter Bradley, from the charity Kidscape is calling for an automatic ban on adult content on the internet that would require adults who wanted to see it to "opt in".
He said: "Young people can access hardcore pornography 24 hours a day, seven days a week and they are doing so.
"At the same time, if you go through a Freedom of Information Act and find out what's happening in your local area, we can see reported cases of young people committing these crimes dramatically on the increase."