Afghan teenager living in Kent to appeal deportation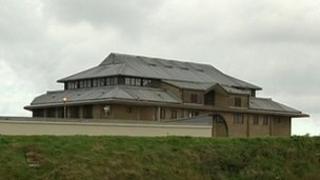 A teenager who fled Afghanistan after his father and brother were killed by the Taliban regime has won a temporary reprieve from deportation.
Najib Hashimi, 18, who has been in the UK since 2009 and lived with a foster family in Kent, was due to have been put on a plane on Monday night.
He is being held at Dover's immigration removal centre and now has five days to appeal the Home Office decision.
"This is one of the best things that has happened to me," Mr Hashimi said.
He has said he fears for his life if he is sent back to his homeland and has no-one to live with there.
Sports diploma
His foster father, Steve Griffiths from Faversham, said he fled to Pakistan with his mother, who is still there, after his relatives were killed.
His uncle and mother then paid for him to be brought to the UK, where he arrived in Kent as an unaccompanied minor at the age of 14.
He was unable to speak English but went on to gain 14 GCSEs at school, and has been studying for a sports diploma at Sittingbourne Community College.
"This country's given me so much and I'd love to give it back to them," Mr Hashimi said.
The UK Border Agency has said individuals are returned to their countries if they do not need protection and have no legal basis to remain in the UK.