Kent Council Council pays £700k in compensation to pupils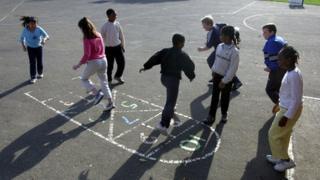 Nearly £700,000 has been paid out in compensation to pupils by Kent County Council following accidents in schools over the past five years.
Payouts include compensation for trips and falls in playgrounds, and accidents on school trips.
The biggest single pay out was more than £80,000, figures obtained by BBC Radio Kent show.
The council said government was introducing measures to address the issue of increased claims.
A council spokeswoman said the authority, which insures 454 schools, expected to receive 20 to 30 claims a year from pupils on average.
"There was a higher than average number of claims received in 2009/10 due to several claims arising from a single incident," she added.
"To put the number of claims received into perspective the council is now responsible for insuring schools with a total of around 130,000 pupils and unfortunately accidents will happen.
"Where claims are justified we aim to settle these as quickly as possible. However we vigorously defend some claims."
'Compensation culture'
Jonathan Isaby, political director of the Taxpayers' Alliance, said there should be a limit on the amount schools paid out.
He said: "There's no doubt that the compensation culture has got completely out of hand, and this concept of 'where there's blame there's a claim' has taken over.
"You've got situations now where common sense could have avoided accidents, or simply people need to accept that sometimes accidents do happen and that there's no one to blame."
But personal injury solicitor Kevin Bolton said: "There's a whole legal process which needs to be adhered to to make a claim in this country.
"You'd have to show that the school is liable, then you'd have to show that the negligence of the school led to injury and this is all supported by documentation and expert evidence.
"Claims aren't made, or certainly aren't successful, unless there is good evidence that there is liability of the school."
The council spokeswoman said: "The government has recognised there is an increased number of claims being made and are in the process of introducing measures to address this situation.
"Hopefully we should see a reduction in some types of claim going forward."