Smoke alert delays Channel Tunnel services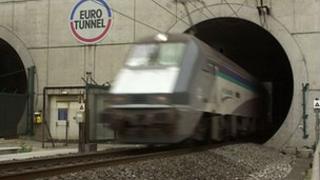 Cross-Channel rail services were hit by delays after smoke was seen coming from a maintenance train.
The Channel Tunnel was closed for about 45 minutes at about 05:30 BST.
Eurotunnel said checks were carried out but the smoke had come from engineering equipment and not a fire.
Eurostar said "two or three" services were slightly delayed but operations were now running normally. Eurotunnel also said there were residual delays but services were back to normal.