Dover's new community hospital gets planning permission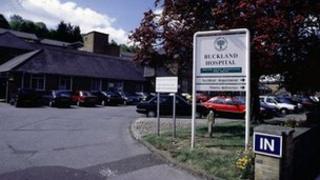 Plans for a new community hospital in Dover have been granted planning permission after years of campaigning.
It will be built on the site of the existing Buckland Hospital in Coombe Valley Road and will save some patients from making journeys to Ashford and Margate for treatment.
East Kent Hospitals University NHS Foundation Trust approved funding for the £21m hospital in December.
Dover District Council's planning committee has approved the plans.
The NHS trust said the work was expected to be completed by December 2014.
Liz Shutler, from the trust, said: "We are delighted at the news, which will allow us to move ahead and begin building this new community hospital for the people of Dover and the surrounding area.
"This state of the art facility will provide patients with modern care, delivered in a purpose built environment."
Work had been due to start in 2009 and the delays have prompted protests.
The planned start was scrapped after the Environment Agency raised objections because of flood risks.
In December 2011, campaigners angry about the delays marched through the town.