Kent family's anger as French death driver's sentence cut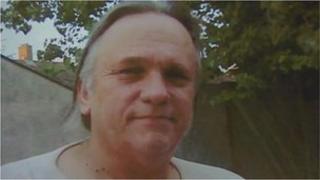 The family of a man killed by a French driver who was on the wrong side of the road in Kent have reacted with anger to his sentence being halved.
Appeal Court judges ruled Alexis Sebastien Fleury had lower culpability for David Crane's death because he was used to driving on the right.
They reduced the 25-year-old's 18-month sentence to nine months.
Mr Crane's daughter, Verity, said she believed the sentence was too short to begin with.
"To have it reduced and then to be told he's going to be set free earlier than we were expecting is really unfair and [it's] not fair for any family to go through the trauma of having to go through it all again," she said.
"People that get arrested for drug-dealing - they get more time in prison than someone who's killed someone in a car accident. I don't think any family should go through it."
'U-turn in dark'
Mr Crane, 62, of Rolvenden, was driving home from work in his Skoda Fabia in August last year when he died in a head-on collision with Fleury's Renault Laguna on the A28 near Tenterden.
Fleury, of Orleans, was cleared of causing death by dangerous driving but convicted of causing death by careless driving and jailed at Canterbury Crown Court in July.
He had been on his way to visit his girlfriend in Wadhurst, East Sussex, after travelling from France through the Channel Tunnel.
At the Appeal Court last week, Mr Justice Irwin said: "This young man made a mistake at the end of his journey.
"As a Frenchman, used to driving on the right-hand side of the road, he remained on the right-hand side of the road after his U-turn.
"He did a U-turn in the dark in England and, for moments or minutes, forgot that he was not driving in France.
"The culpability of a British driver in the same circumstances would have been very high indeed. For somebody from France, the culpability must be reduced."
He said the starting point of a two-year term, before allowing a discount for Fleury's guilty plea, was too high.
He said the starting point should have been 12 months and the resulting sentence nine months.