Kent fuel deal scheme in fresh campaign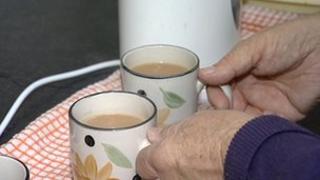 A second energy-switching campaign designed to help people get a better deal on their domestic fuel has been launched across four Kent boroughs.
The first scheme had 2,500 participants and saved £100 a year from each customer's gas and electricity bill.
Four Kent councils are running two campaigns a year so new joiners can sign up or existing customers can change tariffs if theirs has ended.
People can sign up to the second Energy Deal scheme until 17 February.
Gravesham council said an auction would be held on 18 February, when the most competitive energy supplier would be chosen and all participants would then be notified of the winning deal on 28 February.
It said the scheme benefited from large numbers of people joining and the more households that joined, the better the chances would be of securing a competitive tariff.
The aim is to use the collective buying power of residents to negotiate lower prices on gas and electricity bills.
The scheme is running in Tunbridge Wells, Dartford, Dover and Gravesham boroughs.