Rochester Huguenot centre gets £1.2m lottery award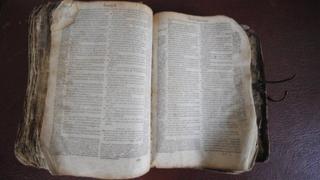 Work is to start on a museum dedicated to the Huguenot people after a charity was awarded £1.2m of lottery funding.
The French Hospital had needed £1.5m for the centre in Rochester, dedicated to the 250,000 protestants who fled France in the 17th and 18th Century.
The centre, due to open in 2015, will include three exhibitions and an archive and research centre.
Peter Duval, Huguenot Heritage Centre chairman, said it would help promote a "little known but fascinating" story.
The French Hospital was founded in 1718 to offer sanctuary to poor Huguenots.
The Heritage Lottery Fund award will see exhibitions portraying three main elements of the Huguenot story - persecution, the Huguenots as refugees and the Huguenots today.
On display will be a collection of paintings, engravings, furniture, silverware, and memorabilia, including a Bible that had been baked in a bread loaf.
'Continuing legacy'
Mr Duval said: "I am delighted by the news of the award, which allows us now to bring the little known but fascinating and hugely important story of Huguenot immigration and integration to a wide audience."
Between 60,000 to 80,000 of the group of Huguenots, who fled religious persecution in France, settled in England, mainly in the South East in places such as London, Canterbury and Sandwich.
The French Hospital said the centre would be the first of its kind dedicated to the Huguenots, who it said were the "the most successfully integrated group of migrants ever to enter Britain".
At least one in six Britons is believed to have Huguenot ancestry, the charity claimed.
The French Hospital now runs 60 self-contained flats in Rochester for people in need who are of Huguenot heritage.
It had been developing the idea for the museum for five years and had raised the rest of the money through fundraising and a previous lottery award.