Gillian Metcalf death: Brazilian boat drivers charged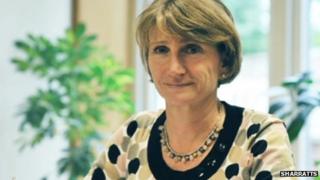 Two Brazilian boat drivers are to be prosecuted over the death of a woman from Kent.
Gillian Metcalf, 50, a lawyer from Tenterden, died from head injuries when two boats collided on the Rio Negro river in September 2013.
Her family has been told by lawyers in the UK and Brazil that the river pilots have been charged with manslaughter.
It comes weeks after her husband Charlie visited Brazil to press the case.
He said: "We were told at the time that we'd probably have to wait a good two months before we had any news at all, so this is a big turnaround.
"Of course, we're absolutely delighted. It's difficult to get an idea of timespan.
"We could be in it for the long haul or we could hear that the case is going to be heard within weeks or months.
"We really don't know but what will be will be and we're prepared for that."
Mrs Metcalf, a founding partner at Sharratts law firm in Brasted, Sevenoaks, had travelled to Brazil to celebrate her 50th birthday with her family.
She had been on a vessel with her husband and two daughters at the time of the crash.