Manston Airport equipment to be auctioned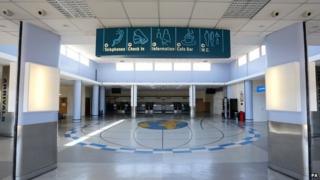 Most of the equipment used at Manston Airport is to be sold at the end of July in an online auction.
Bidders will have a chance to buy various pieces of machinery including aircraft boarding steps, fire tenders and x-ray machines.
The Kent airport closed in May with the loss of 150 jobs despite three offers being made by a US investment firm.
Owners said they received no "credible or viable" bids to keep the airport open.
Campaigners who are trying to keep the site as an airport claim the equipment is outdated.
Other lots available in the auction include electricity generators, check-in desks and the remaining contents of the duty free shop.
The auction opens on 23 July and closes a week later.