Plans for 5,000 homes on Hoo Peninsula in Kent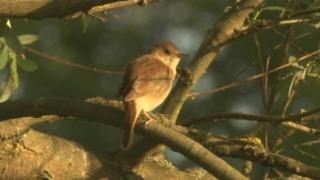 Plans to build more than 5,000 homes on the Hoo Peninsula in Kent have been approved by Medway Council.
The plans for Lodge Hill, on a Site of Special Scientific Interest (SSSI) in Chattenden, include the homes, four schools, a healthcare centre and shops.
The proposals were approved at a planning committee meeting on Thursday.
The RSPB says the British Trust for Ornithology discovered 84 singing male nightingales at the former military site.
It says it is one of the most important places for the birds in Kent and possibly the entire country.
The plans will now be referred to the government and Natural England.
Robin Cooper, Medway Council's director for regeneration, community and culture, said: "This is one of the key regeneration projects in Medway that will shape the future of the area and provide much needed jobs for our young local people."