IPCC investigate Lora Snelgrove's arrest death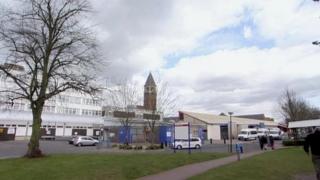 The death of a woman who fell ill after she was arrested is being investigated by the police watchdog.
Lora Snelgrove, 25, died at Medway Maritime Hospital, Gillingham, four days after she was arrested on suspicion of theft.
The Independent Police Complaints Commission (IPCC) is investigating contact between Kent Police and Ms Snelgrove before her death.
An initial post-mortem examination was inconclusive.
Ms Snelgrove was arrested and taken into custody at Medway police station at about 10:35 BST on 22 August.
While she was detained she became unwell and was taken to hospital at about 13:00 BST.
'Family very upset'
The IPCC said it was investigating the circumstances of the arrest, transportation and the detention of Ms Snelgrove up to the time that medical staff took over her care.
It is also looking into "the care provided to Ms Snelgrove while she was in the custody of the police, including any risk assessments that were in place".
IPCC Commissioner Mary Cunneen said: "Ms Snelgrove's family are obviously very upset by her death, and I have offered my condolences to them.
"Our investigators have made contact with them to explain our role and outline the parameters of our investigation."
A spokeswoman for Kent Police said: "The incident has been referred to IPCC as is routine when an incident occurs following any police contact."
She also said it would be "inappropriate to comment further" while the investigation takes place.