Rainham woman charged over baby window fall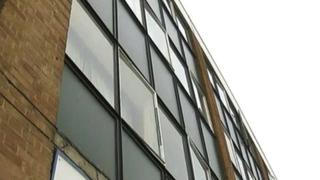 A woman has been charged with child neglect after a baby fell from a first-floor window on to a man walking below.
Witnesses said the one-year-old dropped from the window in Rainham, Kent, and hit an elderly man walking below before landing on her front on the pavement.
The infant suffered major injuries in the incident, on 6 August.
Karen Sennett, 31, of Station Road in Rainham, is due to appear at Medway Magistrates' Court on 27 October.