Australia crash sister Jade Fox 'was my rock'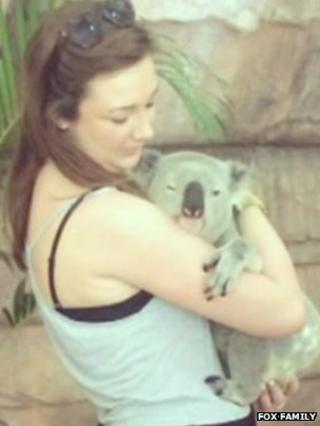 The sister of a 22-year-old woman from Kent killed in a car crash in Australia has said she will never get over it.
Jade Fox, from Maidstone, died when the 4x4 she was travelling in overturned in Fraser Island, Queensland on Friday.
"The one person that was there for me was Jade," said her sister Amy, 19. "She just meant everything to me. She was like my rock and she's gone."
Miss Fox travelled to Australia in April with a friend and was killed during a safari trip.
She spent six months working in Sydney earning money to backpack round the continent.
Three friends from Maidstone who survived the accident arrived home early on Monday morning.
Miss Fox's mother Melanie said she heard about the accident from Kent Police.
"They said we have bad news from the Australian police and I just knew then that we'd lost her," she said.
Miss Fox's father Chris is planning to travel to Australia to bring his daughter's body home.
Queensland Police said its forensic crash unit was continuing to investigate the crash.
The force said the four-wheel-drive vehicle had been travelling in a convoy of three.
Miss Fox was pronounced dead at the scene, while seven other people were taken to hospital with injuries.