Sevenoaks Town Council to sell offices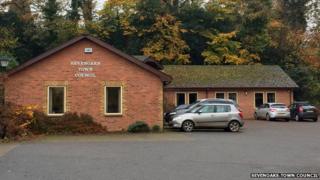 Council buildings in Sevenoaks are to be sold off to pay for new community facilities.
The town council wants to create a community and conference centre in the Bat and Ball area of the town.
The council will move its own offices into the complex, which would house a day nursery and the largest conference facilities in Sevenoaks.
It expects its old offices to be replaced by housing.
Existing community facilities, built around 30 years ago, are no longer deemed fit for purpose, according to the council.
It plans to demolish and redevelop the site at a cost of £1.8m.
It hopes to fund this from the sale of its own offices in nearby Bradbourne Vale Road - a site that has outline planning permission for one-bedroom flats.