Kent fishermen cautioned over sea trout catch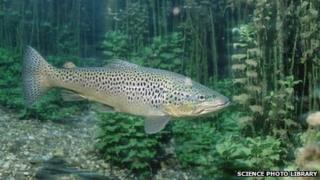 Two commercial fishermen have been given formal cautions for illegally retaining sea trout aboard their boat while fishing off the Kent coast.
They were reported to the Environment Agency after they were spotted by officers from the Marine Management Organisation earlier this week.
The fish were caught using gill nets. It is illegal to fish for sea trout without a licence.
The men were cautioned under the Salmon and Freshwater Fisheries Act.
The Environment Agency said each large female sea trout has the potential to lay thousands of eggs, so the loss of just one or two fish from localised breeding populations could have a significant impact.