Thanet housing: London's 'dumping ground' warning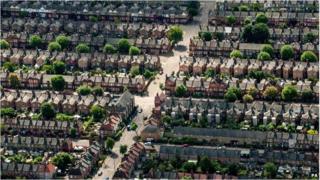 Thanet could become a "dumping ground for London's housing problems" if 12,000 new homes are given the go-ahead, an MP has warned.
Sir Roger Gale, who is the MP for North Thanet, said he fears hundreds of houses could be built on unsuitable land without the jobs and infrastructure to go with them.
The proposals are part of the district council's draft local plan.
The council said it believes the 12,000 new homes will be needed.
Sir Roger said: "What I'm most concerned about is that Thanet is likely to become a dumping ground, not just for Kent's problems, but actually... for London's problems as well.
"There's housing demand in Thanet - we're told about 7,000 people - and yes we're entirely in favour of building local homes for local people.
"But that is a very far cry indeed from taking acres and acres of prime agricultural land, smothering it in housing simply to accommodate the overspill from London."
The local plan sets out the area's housing requirements until 2031.
Councillor Richard Nicholson, cabinet member for planning at Thanet District Council, said he believes Thanet needs 12,000 new houses.
He said: "That figure was drawn up using the laid down formulas which would be expected by planning inspectors.
"We cannot build all the houses on brown field sites - we can build a number of them on brown field sites... but there are fewer and fewer of them."