Pregnant sheep killed in dog attack in Hildenborough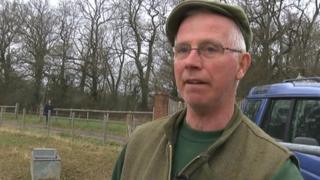 A family have asked dog owners to keep their animals under control after six of their pregnant sheep were killed.
The attack at Macnamara's farm in Hildenborough, Kent, happened over the weekend.
The farm's shepherd, Murray Letham, said: "This is not some wild beast that's roaming around the countryside. This is somebody's dog that went out last night and did not come home."
Kent Police have begun an investigation.