Gillingham FC fans face matches without food after caterers quit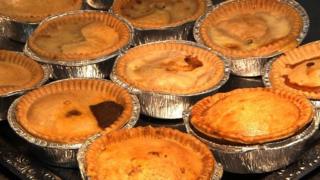 Football fans could be without food or drink during Gillingham's League One match on Saturday after the club's caterers pulled out.
Centerplate told the club on Monday it would cease operations at the 11,000 capacity Priestfield Stadium with immediate effect, Gillingham FC said.
It said since it inherited the contract in 2011, it had tried "everything within its power" to make things work.
But Gillingham said the "very serious matter" was now with its lawyers.
The club, which takes on Colchester United on Saturday, has asked supporters and sponsors to "bear with us in these difficult times".
It said it would try to provide some limited facilities on match days for the near future.
Centreplate said it had done everything it could to renegotiate the contract terms, since it acquired them in 2011 and that it was willing to keep talking "if Gillingham is serious".
'Disgraceful and unprofessional'
The club offers "traditional matchday food and a mixture of hot and cold drinks" to suit all budgets, according to its promotional material.
It said it had entered into a contract with Centerplate in 2011, which was due to expire in May 2021.
In a statement, Gillingham FC said: "The club finds this decision, and the conduct of this substantial American caterer, to be disgraceful and unprofessional.
"We have asked Centerplate to explain its decision but it has declined to do so."
It reassured customers it would do everything it could to accommodate existing bookings.
Adrian Dishington, of Centerplate, said: "Our efforts over the last year to discuss terms with the management of Gillingham FC to craft a sustainable future partnership have proven unsuccessful."
It added the "lack of open dialogue with the club's management" had "resulted in a situation in which the quality of service for the club's supporters and guests and the level of investment required cannot be sustained."