Campaign over Ramsgate teenager deportation ruling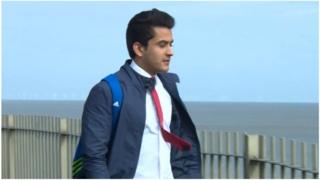 A campaign is under way to try to stop a teenager being deported from Kent to Afghanistan.
Mohammed Faiz has said his life will be at risk if he is forced to return to Kabul. He said he fled Afghanistan after his family was targeted in a "blood feud".
But his latest appeal has been rejected by an immigration tribunal that ruled he could return safely.
The Home Office said Mr Faiz had been refused asylum and discretionary leave.
'Massive danger'
Mr Faiz, who has lived in Ramsgate for two and a half years and claims to be 17, said he no longer knows where his relatives are and he could be targeted for being westernised.
"My life would be in massive danger," he said.
His friends and foster carer have campaigned for him to stay.
School friend Megan Atlee said if Mr Faiz left without finishing his education he would have "nothing to go back to".
His foster carer Don Wilton said: "It's like losing a part of your family."
'Decision upheld'
The tribunal ruled Mr Faiz had reached 18 and must return because his westernisation did not pose a risk, he was likely to be able to contact his family and the tribunal was not persuaded he was at risk of forcibly being recruited by the Taliban.
A Home Office spokeswoman said Mr Faiz entered the UK as a minor in June 2012 and was now over 18.
She said his asylum claim was refused in September 2012, but he was granted discretionary leave until July 2014.
A further application for discretionary leave was refused last October and the decision was upheld by an independent immigration judge, she said.
Mr Faiz can lodge a final appeal.