Care homes in Deal and Herne Bay 'inadequate', says CQC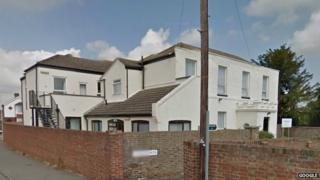 Two residential care homes in Kent have been rated "inadequate" by the Care Quality Commission (CQC).
Both the Rosehurst care home in Deal and The Laleham home in Herne Bay were found to offer an unsafe service.
Inspectors found staff often had no time to spend with people, and privacy was not always protected. Medicines were also not given as required.
The Rosehurst has since closed and applied to cancel its registration. The Laleham has not commented to the BBC.
Both care homes received unannounced inspections in January in response to concerns raised about the care provided to the people living there - adults over the age of 65 and those with dementia.
Inspectors found that staff at The Laleham did not know what abuse was and who to report concerns to, and that risks to people were not managed or reduced.
Although caring, staff were often rushed and so did not always have much time to spend with residents.
At the Rosehurst care home, staff knew the signs of abuse but they had not received guidance about how to respond to safeguarding concerns.
Since last October, there have been five other residential care homes rated inadequate in Kent, and 20 requiring further improvement.
Adrian Hughes, CQC deputy chief inspector, said from 1 April those services rated inadequate would be placed into special measures with a requirement to take action to improve, or face further enforcement.
In a statement, Kent County Council (KCC) said: "If a home is found to fall short of the required standards, KCC works intensively with the care homes and with the CQC to improve standards and to make sure that the residents' wellbeing is paramount."