Gillian Metcalf boat death husband attends Brazil trial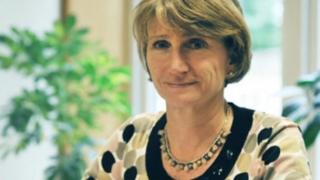 The husband of a Kent woman who died in a boat crash while on holiday in Brazil has said he is returning to the country to see "justice" done.
Charlie Metcalf's wife Gillian died in September 2013 when two boats collided on the Rio Negro river.
Two Brazilian boat drivers have been charged with manslaughter and the trial is due to begin next week.
Mr Metcalf said he and his two daughters were looking forward to getting the trial behind them.
He said: "We knew from the beginning we would be in it for the long haul."
He said said legal processes in Brazil were not "speedy" and there had been delays.
Adding that his wife died about 18 months ago, he said: "Sometimes it seems like it happened yesterday.
"Obviously when things like this remain on the horizon it's difficult to put distance between yourself and that day. And that's why all three of us are looking forward to getting this behind us."
Mrs Metcalf, 50, a lawyer from Tenterden, died from head injuries .
A founding partner at Sharratts law firm in Brasted, Sevenoaks, she had travelled to Brazil to celebrate her 50th birthday with her family.
She was on a vessel with her husband and daughters at the time of the crash.