Roy Blackman death: Suspect killed in police raid named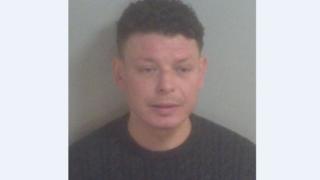 A man shot dead by police during a raid in Kent has been named.
William Smith, 36, was fatally injured at Smiths Lane, Goudhurst, on 1 May.
Police confirmed he was on bail in connection with the death of Roy Blackman, who was beaten to death at his home in March.
The matter has been referred to the Independent Police Complaints Commissions (IPCC). It revealed two "non-police" firearms were found at the scene.
Two weapons discharged
The police watchdog said ballistic analysis and statements indicated two firearms officers discharged their weapons twice each during the raid.
It said a detailed forensic examination was ongoing.
Mr Blackman, 73, was killed during a burglary at his home in Biddenden.
Mark Love, 37, of Frittenden Road, Staplehurst, has been charged with his murder and aggravated burglary.