Wanted gunman John Soares captured on remote Reunion Island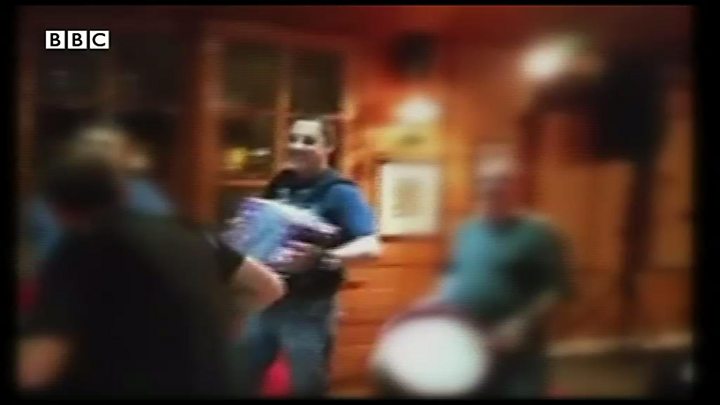 A gunman on the run for a decade after shooting his partner has been captured on a remote tropical French island.
A BBC investigation tracked John Soares, 51, to Reunion, a French overseas territory in the Indian Ocean.
He twice fled abroad after opening fire with an air gun in July 2003, leaving his partner bloodied and traumatised.
Kent Police said following the BBC investigation it had secured Soares' arrest on the island, in co-operation with other law enforcement agencies.
In a statement, Kent police said: "Following enquires made by BBC South East, Kent Police - working with the Crown Prosecution Service, Interpol and French authorities - has secured the arrest of John Soares on Reunion Island."
It said he was taken into custody by local officers on 24 June and extradition was now being sought.
---
Reunion Island:
Population: 865,000
Climate: Tropical and humid
Geology: Volcanic
Government: French overseas territory
---
Soares had been released on bail before failing to appear for trial in 2004 and again in 2012.
He had been on the run until an arrest in 2011.
Following court delays, he was again released on bail in February 2012, surrendered his passport but managed to escape abroad.
In May 2012 Maidstone Crown Court tried Soares in his absence for grievous bodily harm and sentenced him to 12 years in jail.
The court heard he shot his former partner Martine Almansa in the leg in front of their young daughter at their home in Ashford, Kent.
Soares also fired his CO2-powered pistol at her face, but she raised her arm to protect herself.
She told the BBC he subjected her to years of abuse and also tried to strangle her.
"He's a very dangerous man, he is very dangerous for everyone, for society," she said.
The gun pellets remain lodged in Ms Almansa's leg.
She said: "The pain is psychological, no longer physical."
BBC South East special correspondent Colin Campbell began investigating Soares' whereabouts after discovering he was posting images on social media.
The images, documenting his 10 years on the run, include Soares outside Downing Street, on holidays in Europe, on his wedding day in Bulgaria, working as a diver in France, Spain and Romania and partying, drinking and dining out.
Former Special Branch officer and crime lecturer Dr David Lowe said: "From what I've seen, he's being quite brazen about this. It looks like he is boasting."
Soares' online CV led BBC investigators to a flat where he was living in the French town of Mulhouse, near the German border.
Neighbours said French police were called out several times and they heard him shouting with his new wife.
One said: "Sometimes you heard them screaming and she was shrieking, she was scared."
Another image on Facebook showed Soares with friends at a restaurant table. The BBC discovered it was taken recently on the volcanic Reunion Island in the Indian Ocean. A BBC producer saw him dining out and alerted Kent Police.
The Crown Prosecution Service (CPS) said that Soares was released on bail in 2012 because it had not applied to extend his time in custody.
The CPS blamed delays in arranging for Martine Almansa to give evidence from France.
It said it "did not appreciate that delays caused by the victim living in France would have the effect it did on the custody time limit".
'No-one is listening'
Baroness Newlove, the Victims' Commissioner, said she would raise Ms Almansa's case with ministers: "She's living this every day. She had a gun shot at her in front of her daughter, then with the mockery of seeing what this offender is doing, with the processes and the agencies, she must feel no-one is listening to her."
Kent police said it carried out "regular reviews" to try to find fugitives and had searched online for Soares.
"Officers conducted a number of checks including relevant internet searches," it said.