Kent dialysis patient 'left stranded by G4S'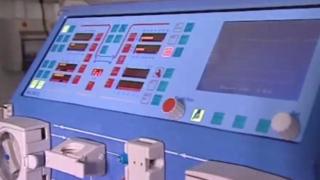 A dialysis patient was left stranded at home waiting for his appointment after Kent's patient transport service failed to pick him up, his wife has said.
Sheila Mannall said her husband was one of several patients whose transport to a clinic did not arrive.
The service was taken over by G4S on 1 July and managers admitted "niggles" but said it had already improved.
John Shaw, G4S Public Services managing director, said there had been problems with some renal patients in west Kent.
'Absolutely furious'
Mrs Mannall, from East Peckham, said her husband Ronald, 84, needed dialysis three times a week, but for one appointment in Tunbridge Wells he made his own way there, and his transport arrived three hours late for two others.
She said: "I'm absolutely furious, not only for my husband who is a very sick man, but for all the other elderly people attending dialysis who are all in the same position."
Mr Shaw said: "We are sorry for the delays Mr Mannall and his wife experienced.
"We have encountered specific problems with transport for some renal patients in west Kent and have worked very closely with the NHS to resolve the remaining difficulties.
"We anticipated that through the initial period there would be some challenges but the service continues to improve daily and I'm confident that every single patient will see the benefit of more staff and new vehicles in the coming days."
Ian Ayres, chief officer of NHS West Kent Clinical Commissioning Group (CCG), said problems also affected some renal patients who had been transferred from a London service, but confusion over their data was sorted within days.
The CCG was monitoring the patient transport service on a daily basis, he added.
He said: "We're looking at it, the performance is improving. When it doesn't improve, we work with them to work out why and to fix it."