Otford burglar traced by 'extra pepperoni' pizza order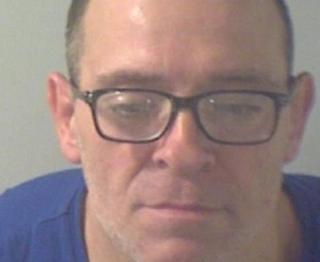 A serial burglar was caught when police called a mobile phone he had stolen and heard someone ordering "extra pepperoni".
Mark Ishmael stole the phone, which was tracked to south-east London, from a home in Otford, Kent, in October.
Kent Police heard a person ordering the topping in the background when they called the phone, and arrested Ishmael, 51, at a nearby pizza shop.
He was jailed at Maidstone Crown Court for five years and nine months.
After two break-ins in Station Road, Otford, on 28 October police tracked a phone Ishmael had stolen to Old Kent Road in London and called it to see if they could find him.
He answered the phone but accidentally left the line open, allowing police to hear someone placing their pizza order in the background.
Officers went straight to a nearby pizza shop and found Ishmael with a bag containing the phone.
Ishmael, of no fixed address, had also committed another burglary in London Road in Wrotham, Kent, on the same night.
Over the course of the evening he had also stolen jewellery, watches, laptops, designer handbags and a Mercedes car key, Kent Police said.
He admitted carrying out the three burglaries and perverting the course of justice after giving a false name on arrest, and was sentenced on Friday.