Seriously ill woman found in Dartford identified amid appeal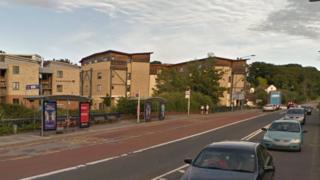 A woman taken to hospital in a serious condition after being found in a street has been identified following an appeal.
She was found without any identification in Home Gardens, Dartford, at 22:30 GMT on Saturday.
An appeal to find her next of kin or anyone who knew her was made by Kent Police as she had not been able to give them any information.
She had been carrying a Mickey Mouse toy when she was found, they said.