Man jailed after Cobham crash killed woman 'on day of terminal diagnosis'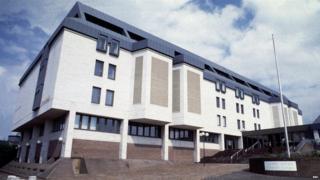 A learner driver who crashed a car killing his partner's sister on the day she learned she had a terminal heart condition has been jailed.
Anthony Grimmond, 27, told police that Leanna Culver, 20, had been told on the day of the crash she had just 18 months to live, Maidstone Crown Court heard.
Grimmond, of Meopham, Kent, admitted causing death by dangerous driving, with no licence or insurance.
He was jailed for 40 months and banned from driving for five-and-a-half years.
Rowan Jenkins, prosecuting, said Grimmond told police he hit the accelerator instead of the brake while driving in Cobham, near Gravesend, on 15 March last year, sending the car he was driving into a telegraph pole.
'Life changed forever'
Ms Culver died in the crash.
Chloe Culver, said she had suffered badly as a result of her sister's death but did not blame her partner.
In a victim impact statement read to the court, she said: "My life changed forever and I have never been the same since the passing of my sister.
"I do not want people to feel that I blame Tony, I know that he did not mean for this to happen and it was an accident.
"He knows that he should not have driven and he will have to live with this for the rest of his life."
Kieran Moroney, defending, told the court: "He is devastated about what he has done. He is full of remorse and he accepts his punishment."
Judge Charles Macdonald said: "A lost life can never be restored, and the defendant will have to live with this for the rest of his life.
"It remains my duty to punish and to deter."