Half-brother in Pakistan custody battle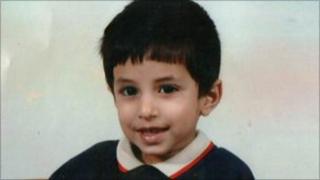 A man from Lancashire is trying to gain custody of his seven-year-old half-brother after the rest of their family died in a car crash in Pakistan.
Qasim Akbar had moved to Pakistan with his parents and two sisters two years ago. The others were killed in a crash on New Year's Day.
Family friends in Mirpur are trying to gain custody of him but Abid Ali says he should be brought up in Blackburn.
The custody case is currently being heard in Mirpur.
Mr Ali, 34, said: "He is distraught because he saw his mum pass away, his dad, his two little sisters. He saw everything.
"Now they are dragging him through the courts and all this. He is distressed."
Blackburn MP Jack Straw has now taken up Mr Ali's case.
"I am writing to the Foreign Secretary, William Hague, to ask him to take personal interest in the case," he said.
"As I would have done as Foreign Secretary in an equivalent case to answer that it is pursued at a higher level by senior staff in the High Commission in Islamabad."