Murder victim Paul Brady 'due to discuss threats on life'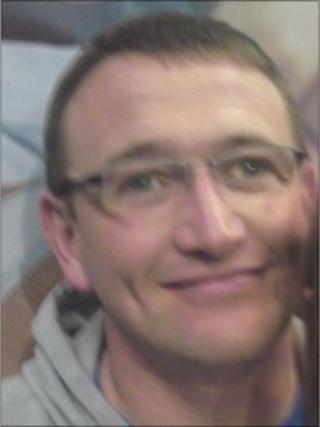 Murder victim Paul Brady was minutes away from a meeting to discuss threats to his life when he was dragged from his van, battered and bundled into a car.
The father-of-four, of Rochdale, Greater Manchester, has not been seen since he was kidnapped in Weir, Lancashire, by up to 12 men on 1 August 2009.
Mr Brady, who led a double life as a site manager and drug dealer, was avoiding the police - because he had £350,000 worth of cocaine tucked under his couch.
The 43-year-old had delayed meeting detectives the night before, when they wanted to give him a warning advising him he was in danger, but agreed to meet them with his solicitor on 1 August.
In fact, as he was being abducted by a gang, he should have been several miles away in a police station hearing details of the threat which had become reality.
"Beyond a veil of respectability, Paul Brady had another business. That was the supply of controlled drugs. He wasn't the financier, he was what we call a mule," Det Supt Neil Hunter, of Lancashire Police, said.
"He was tasked with ensuring the drugs were passed on and sold after they are brought into the country."
'A real beating'
But Mr Brady was struggling to get rid of the stash, due to its poor quality, and had to tout it to a wider group than usual.
Paul Devalda, of Padiham in Lancashire, and his associates got wind of Brady's stash.
They plotted to kidnap him on 31 July.
That night, Mr Brady was called to a property he site managed in Weir.
The gang had broken into two empty houses and set off a firework inside one.
But Devalda and his associates decided not to pounce that night and instead returned the next day.
Mr Brady and joiner David Collier went to the site the following morning to make repairs. As they left, shortly before 1400 GMT, they were ambushed.
The men, all in balaclavas and carrying baseball bats, metal bars and a sawn off shotgun, dragged Mr Brady and Mr Collier from their vehicles.
"Collier could hear Brady screaming. He was getting a real beating," Mr Hunter said.
They attacked Mr Collier, smashing him over the head. He fought back, pulling off one of the attacker's balaclavas, and fled to nearby woods. He escaped his attackers by wading through the river.
Police later picked up the balaclava and traced it to Jason Martin, of Oldham. He fled the country and was killed in Dublin before they traced him.
Mr Brady was bundled into the back of a people carrier. They left behind a pool of blood, Mr Brady's glasses and his Timberland boot.
The police inquiry was a delicate one - they had to tread carefully, to try to ensure the safe return of Mr Brady.
They quickly established through intelligence that Devalda was involved and they started to keep tabs on him.
"Had we gone in too early and they had thought we were on to them they could have killed him," Mr Hunter said.
Devalda was seen on CCTV in Bacup and he later checked into a hotel in Rochdale, where police had his room tapped. Conversations he held in the room helped implicate him.
Drugs gone
He was arrested several days later while on a trip to London and charged with conspiracy to kidnap.
Heath Bowling, 37, of Stockport, who had supplied one of the kidnappers' cars, was arrested soon afterwards.
But Mr Hunter believes Mr Brady had been killed soon after the kidnap. Nobody had received a ransom call.
They were able to charge Devalda with murder several months later, despite not having a body, after checking with every hospital, housing association, airport and ferry port in the country.
Police never got their hands on the cocaine - Mr Brady's girlfriend was instructed by the drug financier to hand it over to another man soon after the kidnap. She did so in the hope her fiance would be returned.
Mr Hunter said they still do not have any idea where the body is but they hope Devalda will give them a location now he has been convicted.
Devalda was convicted of conspiracy to kidnap and murder and Bowling of perverting the course of justice, at Liverpool Crown Court. They will be sentenced at a later date.