Re-test call for older drivers after car crash deaths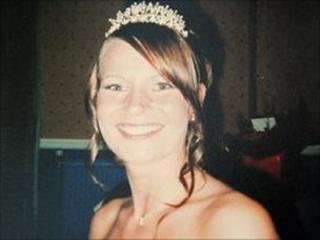 A woman whose daughter and grandson were killed when they were hit by a car driven by an elderly man is campaigning for safety checks on older drivers.
Jackie Bloomer, 29, and her 18-month-old son Jayden were knocked down by a car driven by Ernest Wray, 89, who also died, in Accrington in February 2010.
Mrs Bloomer's mother, Carol Hinett, has launched a Facebook campaign calling for drivers to be reassessed at 70.
An inquest found Mr Wray had a heart attack at the wheel.
Nursery nurse Mrs Bloomer and Jayden were on the corner of Water Street and Eastgate on the way to collect her six-year-old son Declan from school.
Mr Wray's Rover 400 saloon mounted the pavement and knocked over Mrs Bloomer and Jayden.
Mr Wray and Jayden were pronounced dead in hospital shortly afterwards. Mrs Bloomer died in hospital three days later.
Coroner Michael Singleton recorded verdicts of accidental deaths for all three.
Medical records showed Mr Wray was "generally fit and active for his age". He had never suffered such an incident while driving and had only suffered attacks through exercise, the inquest heard.
Mr Singleton concluded that Mr Wray, who had a clean driving licence, was legally and medically fit to drive.
Road Safety Minister Mike Penning said: "The rules are clear that all drivers over 70 have to renew their licence every three years and have to tell the DVLA about any conditions which might affect their driving.
"Failure to inform the DVLA is a criminal offence carrying a maximum penalty of £1,000.
"However, evidence does not show that older drivers are more likely to cause a serious accident than others and we have no plans to restrict licensing on the basis of the age of a driver."