Burnley Lib Dems lose council by-election to Labour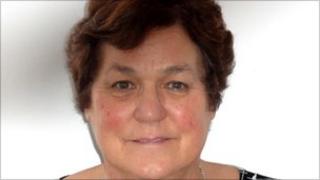 Burnley's Liberal Democrats have a lost a council by-election to Labour, coming third behind the British National Party.
Labour had not won a seat since 2007 in the three-member Rosegrove with Lowerhouse ward.
The party won 521 votes, the Lib Dems 261, the BNP 288, the Conservatives 81 and an Independent candidate 58.
The election was sparked by the resignation of Lib Dem councillor Julie Johnson on health grounds.
A Labour Party statement called the result a "great victory".
It added: "We have moved from a position where we lost to the Lib Dems last year by 57 votes, and where a Labour councillor was elected nearly four years ago on the toss of a coin over the BNP candidate, to a position where at 521 our vote was twice that of the Lib Dems and our candidate had 43% of the vote.
"We are now poised to become the majority party on the council in May and end five years of Lib Dem control."
Lib Dem candidate Kate Mottershead said: "I expected the Liberal Democrats' achievements for the town to be enough to please people.
"But they weren't, and we lost."
The Liberal Democrats run the council as a minority administration with 20 councillors.
The by-election victory brings the number of opposition Labour councillors to 15.