Lancashire rape victim centre funding secured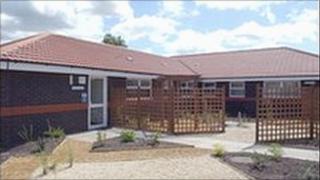 A centre for victims of rape and sexual assault, which had been under threat in a funding row, has been saved.
The Sexual Assault Forensic Examination (SAFE) centre, in Preston, supports more than 400 victims a year.
Lancashire Constabulary had funded the majority of the annual £1.2m running costs, but now the county's health trusts will provide more cash.
On Monday, the force outlined measures to save £42m from its current £287m budget over the next four years.
It involves cutting about 550 officers and 250 civilian staff from its 6,000-strong workforce and reviewing "every aspect of the constabulary's business".
The SAFE Centre, based the Royal Preston Hospital, collects forensic evidence for prosecutions as well as providing counselling, help and support to victims from Lancashire and south Cumbria.
Shared funding
In May 2010, it was revealed that Lancashire's primary care trusts and the police were in "discussions" about the future funding of the SAFE centre.
On Tuesday, it was announced that five primary care trusts would share the cost of healthcare at the centre, while police will continue to pay forensic evidence and investigation costs.
Each PCT will pay a percentage of the costs based on where people using the centre are from, a spokesperson for the five trusts said.
Dr Alyson Jones, SAFE's clinical director, said: "We are pleased that an agreement has been reached regarding the future funding of the centre.
"The service we provide to victims of rape and serious sexual assault is often vital to any possible prosecution and central to the victim's rehabilitation."