MP rebuked for using his mobile during Commons debate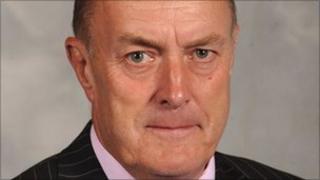 A Lancashire MP has been rebuked for trying to read an e-mail on his phone during a Commons debate.
Burnley MP Gordon Birtwistle held the device in his hand as he prepared to quote from an e-mail during a debate on fuel prices with MP Angela Eagle.
Speaker John Bercow told him to sit down saying he should not stand in the chamber with the device and read from an e-mail as a means of debate.
Mr Bercow said: "These matters are always subject to review."
Last week the House of Lords agreed to allow peers to use devices such as iPads to access parliamentary papers during debates.
'Not orderly'
The new rules banned laptops and stopped peers searching the internet to find information "not generally available to participants by other means", but permitted "hand-held electronic devices" to be used for a one-year trial period.
Mr Birtwistle had interrupted Shadow Chief secretary to the Treasury Angela Eagle as she criticised the government's decision to put up VAT on petrol.
Mr Birtwistle said: "Could I refer to an e-mail I received...?"
But Mr Bercow said: "He must resume his seat.
"This is not an orderly way to conduct the debate."
Mr Birtwistle apologised, but tried to intervene three more times before eventually leaving the chamber.
Ms Eagle told the House: "He can show me the e-mail afterwards."