Jury consider Burnley double murder verdict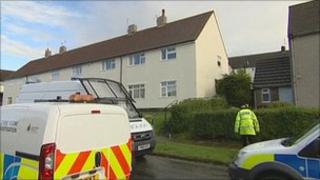 The jury in the trial of two men accused of carrying out a double murder in Burnley is still out.
The bodies of James Atkinson and Neil Gilmore, both 55, were found at a house on Waddington Avenue in the town in October.
Kenneth Howson, 25, of Williams Road, Burnley, and Daniel Waddington, 23, of Pine Street, Burnley, both denied murdering the men.
Post-mortem examinations confirmed both victims had died of head injuries.
Mr Atkinson and Mr Gilmore lived in the ground-floor flat in Waddington Avenue, Brunshaw, where their bodies were discovered.