Inquiry into forensic laboratory closure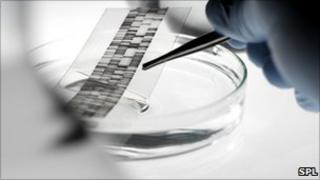 An inquiry is under way into the closure of the government-owned Forensic Science Service (FSS).
The organisation employs 1,600 staff and has laboratories around the country including one in Lancashire but it was estimated to be losing £2m a month.
The Chorley site has provided vital DNA evidence for police inquiries including the search for Shannon Matthews but is due to close at the end of the month.
The committee will hear evidence about the possible impact on investigations.
Forensics experts and employees of the service will also be giving statements to the government's Science and Technology Committee.
The Prospect union, representing 1,000 FSS professionals, has said the decision to close a "world-class body" made a "mockery" of the justice system.
Its deputy general secretary Mike Clancy said: "Cost will now determine justice in the UK. The government is putting its faith in an untested market to deliver forensic science at a time when it has never been more important to the detection of crime."
The FSS has two offices in Birmingham and sites in Chepstow, Chorley, London, Huntingdon and Wetherby.
In a statement, the FSS said spending cuts meant police forces had less money for forensics consultancy and were increasingly taking such work in-house.
The FSS provides services to police in England and Wales.
The labs in Chepstow, Chorley and Birmingham are due to close by the end March and the service will be wound up by 2012.