Morecambe music group's extra funding from Arts Council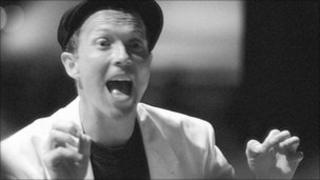 A Lancashire community group has discovered it has escaped the effect of cuts to Arts Council funding.
More Music, a community music and education charity in Morecambe will receive more money as part of the changes.
From next year it will receive £105,000, up from £61,000, with annual increments for the next three years.
Pete Moser, the group's Artistic Director, said the money would allow them to do more large-scale projects.
He said: "The money will allow us to do more productions, and it's a validation of the work that we do.
"Without art what purpose is there in life? It gives everybody a reflective moment, whether you go to the library, or watch television, or listen to the radio, arts money is seeping into every corner of society."
More Music was established in 1993, and has had Arts Council funding for the last 15 years.
Arts Council England has had its budget cut by £100m by the government, and is changing the way it gives out grants.
The cuts mean 200 groups have lost their funding, but 110 new grants have been successful.
About 1,300 venues, theatres, galleries and arts groups applied for grants from the council.