Blackpool sex case drama teacher convicted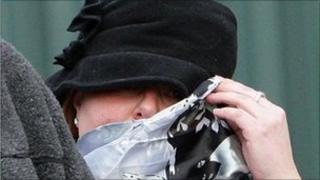 A drama teacher has been found guilty of grooming a 13-year-old female pupil for sex at a Blackpool school.
Caroline French, 38, from Darlington, had denied allegations at Preston Crown Court, claiming she was not gay and that her former pupil was lying.
But a jury convicted her of three acts of indecent assault and one count of indecency with a child between September 2002 and April 2004.
French was granted bail and will be sentenced on 13 May.
'Drinking problem'
Andrew Nuttall, defending, said French from Ashtree Close would be jailed and said that her career is "ruined" and that "her life is in tatters".
During the trial the jury was told French "plied" the teenage pupil with alcohol as she "groomed" her for sex.
Prosecutor Richard Howarth said French began a relationship with the girl after she had stepped in to stop her from being bullied.
He said the victim was "vulnerable" as her mother had a drinking problem and at the same time was starting to question her own sexuality.
The court heard French gave the girl her phone numbers following the bullying and that then they began communicating online.
French then started to give the girl lifts home from school and eventually she invited her to stay at her home.
Mr Howarth said French "plied, or certainly gave, the complainant alcohol" and that a sexual relationship finally developed ending when the girl was 17.