Blackpool child murderer granted appeal hearing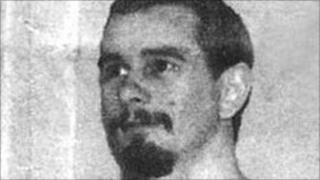 A man serving life for raping and murdering his seven-year-old niece has won the right to an appeal after serving more than 30 years in prison.
Peter Chester, 56, is serving life for raping and strangling Donna Marie Gillbanks in Blackpool in 1977.
His plea for parole or to be sent to a less secure jail has been reviewed seven times and turned down.
Judge John Behrens told the High Court that Chester now deserved an oral hearing before the Parole Board.
He told the court that the latest review took place in May last year "on paper", with the Parole Board finding he was unsuitable for release or for a recommendation that he should be transferred to open conditions.
Chester applied for an oral hearing with the Parole Board to assess the risk he poses, but was again turned down.
His barrister, Flo Krause, challenged that decision in court, saying he had been in jail for 33 years and "might well have changed".
She said "fairness demands an oral hearing for Mr Chester".
Chester submitted his own representations to the judge in which he told "why he has changed over 30 years in prison".
He said if he were released he would have a completely different lifestyle and that he had a "realistic release plan".
Judge Behrens upheld his challenge at the court in London on Monday.