Lytham singer's bid for global supergroup music role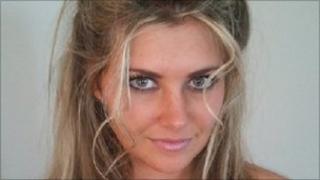 A teenager from Lytham in Lancashire has made it through to the final 15 of a worldwide talent competition to form a new pop group.
Singer Janais Currie, 19, is the only person from the UK to make the final shortlist of the online talent search and reality show.
She said she would be taken to the US for training if she got through to the next stage.
The On the Spot competition has received thousands of entries.
The competition is hosted by Johnny Wright, who has managed Janet Jackson, Britney Spears and New Kids on the Block.
"I've always performed and this was a chance to do what I love," said Miss Currie.
"I have to film every step of my weekly challenges, which have been about singing, dancing and how to handle the media.
"If I get into the final 10, I'll be taken to Los Angeles and take part in a bootcamp doing singing and dancing before hopefully being picked to be part of Johnny's supergroup."
It uses the internet to get reaction from viewers. It also has a panel of music industry experts to chose suitable contestants.
The final pop group line-up should be decided in June.