Violent crime rises in Lancashire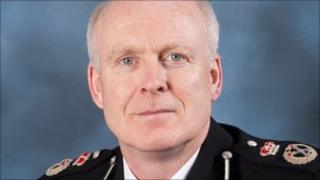 There has been a sharp increase in violent crime in Lancashire, figures released by police have revealed.
Lancashire Police said that there was a 10.3%, rise in violent incidents rising from 1,199 to 1,323 from April 2010 to March 2011.
The force also reported that overall crime levels fell by 4.5% from 107,345 to 102,496 during the same period.
Chief Constable Steve Finnigan said the overall figures highlighted his officers' dedication.
The latest statistics show there were 4,849 fewer victims of crime in the county.
Burglary figures, which were already at a 30 year low, fell 1.6%.
"These figures clearly demonstrate that, even in these challenging times, our commitment to providing a first-class service to the communities of Lancashire is unwavering," said Mr Finnigan.