Blackpool churches host successful Baptist Assembly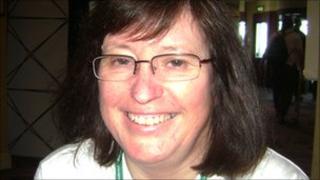 The 2011 Baptist Assembly in Blackpool was hailed a success with the organisers booking for a return to the resort in three years time.
The annual event is the main gathering for Baptist Union churches in Britain.
Baptist churches on the Fylde coast were instrumental in organising the assembly and making sure visitors enjoyed their stay in Lancashire.
"It's been a great success," said Chris Hall, communications spokesman for the church.
"One thousand six hundred delegates attended the four day event."
The Reverend David Shaw from Cleveleys Baptist Church told BBC Radio Lancashire that catering for so many people in such a short space of time had meant careful planning: "It has been hard work. We needed people like stewards, techies who would work p.a. systems, anybody who could lend a hand. We have those people scattered in all areas of the assembly."
David said it was important the assembly interacted with people around the resort: "It would be terrible if, like some conferences do, the assembly turned up and had no contact with the local community."
The Baptist Assembly set up a fund-raising event for the Trinity Hospice on the Fylde with many delegates donating clothing items to be used to support the work of the hospice.
The President Elect of the Union, the Reverend Chris Duffett, led a group out into the throngs of Blackpool holidaymakers on the seafront for an interaction called Saints in the Streets.
"It's a chance for us Christians to get out and let people see what we do," he said. "On the first Saints in the Street, I went into a town and put a red carpet down alongside a sign saying 'only VIPs'. People gathered round asking who the VIPs were and I said they were the VIPs. That is how God sees us all."
'Family tradition'
One delegate, Angela Almond from Kirkby Muxloe in Leicestershire was at the assembly with her minister husband Bob, and both were delighted with the gathering: "It's a family tradition to come here. I've been coming for 40 years."
Angela said the assembly renewed her faith: "It's a chance to get away from my normal life. I work part-time as a teacher and this is a chance to meet friends. It's also a chance for bible study and for prayer."
The assembly, held at the Norbreck Castle, was split into a large conference arena that would have been at home to music concert with stage lighting and guitars silhouetted against an illuminated back drop.
There was an exhibition hall, a concourse for socialising and rooms off for private meetings.
Angela told me that times had changed over the past 40 years: "When I first went to the assembly most of the women wore hats and the men wore suits and ties. It was terribly formal and there was a lot more hymn singing, you never saw a guitar!
"Over the years times have changed. There are a lot more families now."
Angela also said the assembly now has a greater impact on its venue: "When you go into town and people see your name tag, they ask what you are doing and you can get into conversation with them. I tell them that we are Christians, we have come to celebrate Jesus and we are in Blackpool for the weekend."
It proved such an enjoyable event for the delegates that, after trips to London and Plymouth, they are heading back to Blackpool again in 2014.
Joe Wilson presents the faith programme on BBC Radio Lancashire from 6am each Sunday.