Sally Naden panel show live from Preston on webstream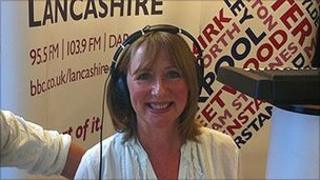 Next year will be Preston Guild - but what is a guild and what will happen?
BBC Radio Lancashire's Sally Naden is spending 23 - 27 May at the Harris Museum and Art Gallery in Preston to find out about the guild and other interesting stories about the UK's newest city.
What better place to spend a week than the Harris - a stunning Grade I listed neo-classical building full of treasures?
Sally will roam the halls of the museum describing the paintings, sculptures and other artefacts.
It's free to enter the museum so you are invited to go down and have a look around.
You can also watch Sally present her programme live from the café are each day between 11am and 1pm, and see Preston-born singers perform each day.
And if you can't make it, you can watch the programme live as it happens on the webstream...
View the live webstream: Sally Naden show at the Harris Museum, hosted by Preston City Council
(The BBC is not responsible for the content of external Internet sites)