Lancashire Police officers to wear tiny CCTV cameras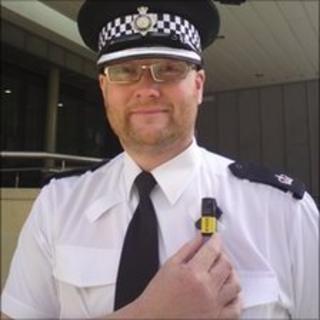 Hundreds of police officers in Lancashire will wear CCTV cameras, which are the size of a match-box, when responding to calls.
The body cameras, which are labelled with a high-visibility sticker, are clipped onto officers' clothing.
Blackburn police will have 250 of the cameras, and Preston and Blackpool will each have 125.
Supt Richard Spedding said the cameras would be used to gather video evidence which could be used in court.
He added: "The cameras are also an effective deterrent to anyone engaging in or threatening violent or anti-social behaviour, helping to keep our towns and cities safe."