Lancashire Police 'donor blunder' over Jane Clough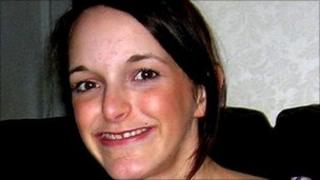 A murder victim was denied her wish to be an organ donor because of a police blunder, her family have revealed.
Lancashire Police told the family of murdered nurse Jane Clough in a letter it would now improve training for its officers after their complaints.
Penny and John Clough said they were told by police it could not be done as it would affect the suspect's right to demand a second post-mortem test.
The force said it was currently investigating the issues.
Ms Clough's parents said they learned they were misinformed by a police officer who made a mistake.
Mrs Clough, who is an intensive care nurse, said: "I knew you could donate corneas, heart tissue and cartilage, a few days after death."
She added: "When I found out she could have donated, I was devastated."
"The police are looking to change their protocols so this doesn't happen to another family," she added.
Donor wish
Ms Clough, 26, was murdered in July 2010 near to Blackpool Victoria Hospital by her ex-partner Jonathan Vass.
In October, Vass, 30, pleaded guilty to murdering Ms Clough and was jailed for life with a minimum term of 30 years.
Ms Clough's family said she had wanted to be an organ donor since she was a teenager.
"She informed us when she was a teenager that this was her wish and it even made my husband and I think about organ donation," said Mrs Clough.
The family have received a letter from Det Ch Supt Graham Gardner in which he promised improved training for his officers.
In the letter, he also told them the force would take its findings to the Association of Chief Police Officers' homicide working group (ACPO) for other forces to learn from.
A Lancashire Police statement said: "Jane Clough's family have raised a number of issues with us and these issues are currently being investigated.
"We will respond to the family in due course and it wouldn't be appropriate to comment any further until then."