Midwife campaigner Professor Soo Downe appointed OBE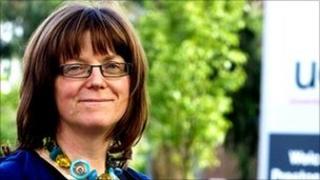 A campaigning academic with a mission to improve the experience of childbirth for women has been appointed OBE in the Queen's Birthday Honours List.
Soo Downe, Professor of Midwifery at the University of Central Lancashire (UCLAN), is chair of the Royal College of Midwives campaign for normal birth. She was a midwife for 15 years before moving into academic research 10 years ago.
The 52-year-old mother-of-three said: "I'm shocked, surprised and pleased."
Currently researching whether hypnosis can help women in labour, she added that she hoped the honour would also raise the profile of the campaign for normal births.
Another person celebrating an OBE at UCLAN is Angela Murphy, deputy vice-chancellor (international).
One of the finest female golfers of her generation has been appointed MBE.
Ann Irvin, from Thornton Cleveleys, won the British Ladies Amateur Open in 1973 and was a member of the Curtis Cup team - the amateur equivalent of the Ryder Cup, in that decade.
She is currently in the final year of her two-year term as president of the English Women's Golf Association.
"It came as a complete surprise. It's extra special for me in my year as president, it's lovely for me and lovely for the association," she said.
Prof William Davies, director of the Centre for Sustainable Agriculture at Lancaster University, has been appointed CBE.
Among those appointed MBEs are Blackburn councillor Maureen Bateson (Labour), and Wyre councillor Barry Birch (Conservative).