Alastair Campbell praises Burnley football university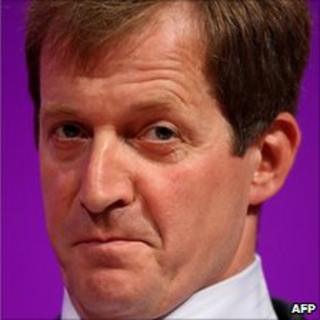 Former Downing Street spokesman and Burnley FC fan Alastair Campbell claims that the UK's first football university at the club will help the game.
Burnley FC is to open the £2m University & College of Football Business (UCFB) in September.
It will offer honours degrees in football business management in conjunction with Bucks New University.
Mr Campbell a club board adviser said the university would produce graduates with sound financial sense.
About 100 students are expected to make up the first year's intake, participating in lectures and seminars at Turf Moor's Jimmy McIlroy stand.
'Develop understanding'
Mr Campbell said: "If you think about the number of people who follow football clubs and say the whole thing is mis-managed, but actually the reason for that is because people see football purely as entertainment rather than as a business.
"I think that people will come here to learn about the football industry, but maybe over time the football industry will learn from them.
"Burnley FC will be bringing in people and revenues and we'll be developing an understanding of football as a business."
The centre will offer three three-year courses combining football business with finance, marketing and media.