Churches Together 'could close' without more funding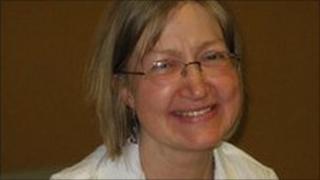 A group that supports Christians of different denominations to serve their local communities, has a year to get better funding or they will close.
Churches Together in Lancashire (CTL) said falling donations on collection plates meant a reduction in funding for the ecumenical organisation.
At a meeting in Fulwood, the group said they were eating into money reserves.
Ecumenical development officer, the Reverend Debbie Peatman, said their financial situation "isn't great".
"Our grants are being cut from all over the place and there are worrying times ahead for those of us who work for Churches Together in Lancashire," she continued.
The organisation is chaired by the Bishop of Lancaster, the Right Reverend Geoff Pearson.
'Wake up'
They employ three officers and within the county structure there are 60 Churches Together groups working at local parish level. Their aim is for a better worship and working partnership within Christian denominations.
"Many people see Churches Together groups as being in decline. It's true they are getting older and frailer and that young people are not coming into the structures we have created," said Rev Peatman.
However, she refutes the suggestion ecumenism has a bleak future: "Working together as churches is anything but in decline. It's happening in all sorts of exciting and different ways. We need to wake up to that and not cling to the past."
One such project is a national ecumenical initiative called "Hope!"
Chris Drury from the Free Methodist Church in Lancaster told BBC Radio Lancashire: "Hope! is an idea that can bring a lot of people together in communities and places where we live.
"No one church has the resources to meet all the needs of the people who are out there, but if we put all our resources together we can care better for all our churches and others who are not in our churches."
Chris Drury feels finance is not essential for churches to work together: "Very often people will step up to something that is making a difference to peoples' lives.
"We've just done a project in Lancaster where we are working with the council. They have a project called Street Pride. People who had just finished their school exams or were newly retired, people with a little time on their hands brought their tools from home and set about tidying up the area.
"That kind of love in action doesn't need money."
Debbie Peatman agrees that lack of finance and declining church numbers does not mean apathy in communities: "We don't need numbers of people putting their hands in the air saying they are members of Churches Together. We need numbers out there doing things in the community."
Despite the expected bleak financial future for Churches Together in Lancashire, Debbie Peatman is adamant the next twelve months will be exciting.
"I think the idea of churches working together in our county has a brilliant future," she said.
Joe Wilson presents the faith programme on BBC Radio Lancashire from 6am each Sunday.